13 Feb 2016 | No Comments | posted by 2ETN | in IN THE STUDIO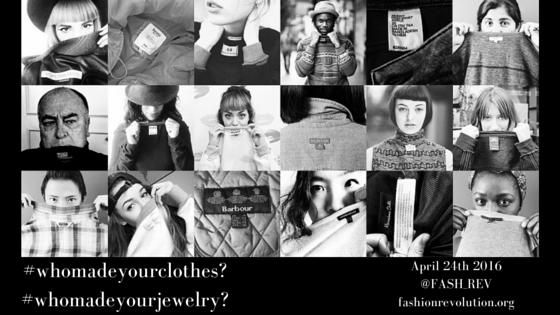 Why do we need a Fashion Revolution?
On 24 April 2013, 1,134 people were killed and over 2,500 were injured when the Rana Plaza complex collapsed in Dhaka, Bangladesh.
That's when Fashion Revolution was born.
1,134 is too many people to lose from the planet in one factory on one terrible day to not stand up and demand change.
Please join the Fashion Revolution and ask: who made my clothes/who made my jewelry?
---
2ETN

2ETN is interested in redefining the concept of "precious" jewelry through the use of original art in a variety of mediums in their work.

A percentage of all 2ETN sales go to the Pine Ridge Indian Adopt-a-Buffalo Program through

Village Earth

The Consortium for Sustainable Village-Based Growth.

Archives

Recent posts

Links