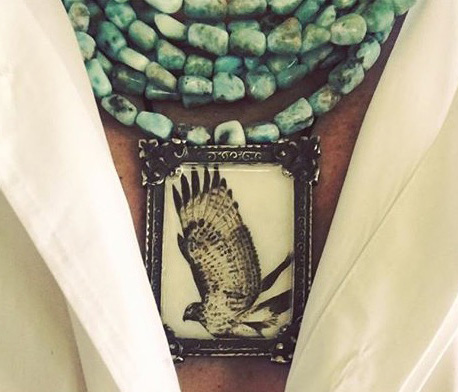 2ETN had the honor of creating a Red Tail Hawk brooch/necklace for Terry Tempest Williams
to wear on her book tour: The Hour of Land.
The Hour of Land: A Personal Topography of America's National Parks.
Part memoir, part natural history, and part social critique, this book is a literary celebration honoring
the centennial of the National Park Service.This is a meditation and a manifesto on why wild lands matter to the soul of
America and includes a collection of photographs evoking an emotional landscape in parallel with
Tempest William's writings about each national park.